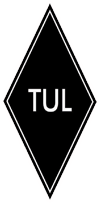 warm, vintage tone
The TUL F47 is modelled on the Neumann U47 FET. It has a huge bass response and can be used for bass drum, percussion, bass, guitar, brass instruments, acoustic guitar and vocals. 

When using the mic for bass drum, the pad should be used and it should be placed 30cm from the outside of the bass drum. When used for vocals, care should be taken not to work too close as this could result in too much bottom end.

The mic has three switches: 

bass cut: unlike most mics, the roll-off is only from 50hz down. 

-10db pad: for SLPs over 120db 

FET Simulator: this simulates the high end of a vintage Neumann U47, limiting the roll-off above 15khz, resulting in a less sibilant sounding mic.